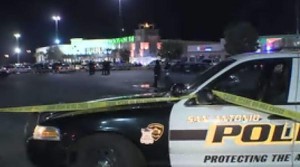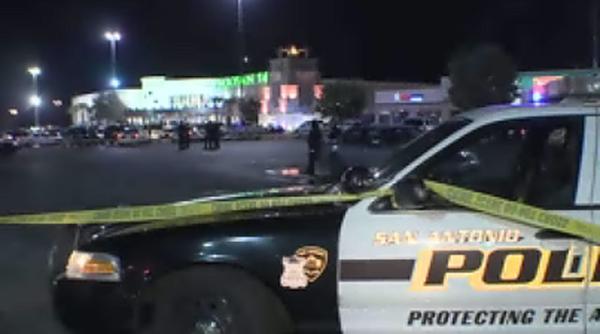 A shooting suspect who fired on some restaurant employees and a police car before fleeing was shot by an off-duty officer working as a security guard inside a southwest-side movie theater Sunday night, authorities said.
Officers said Jesus Manuel Garcia, 19, opened fire inside the China Garden restaurant in the 1900 block of Southwest Military just after 9 p.m. Sunday. The restaurant was closed at the time.
The man was a former employee of the restaurant, and his former girlfriend also worked there.
The employees ran out the back of the restaurant, and Garcia chased them, investigators said.
He then fired on a marked police car sitting near the restaurant, officers said. The police officer inside the car was not hit.
The suspect then fled on foot to the Santikos Mayan Palace Movie Theatre near I-35 and Southwest Military. He entered the lobby and was seen by the security officer, who shot him four times, said Louis Antu of the Bexar County Sheriff's Office.
Garcia was taken to San Antonio Military Medical Center, where he was in surgery and listed in critical condition Monday morning.
Garcia will be magistrated by proxy. He is facing charges of attempted capital murder, aggravated assault with a deadly weapon on a police officer and aggravated assault with a deadly weapon.
Antu credited the deputy's training with "saving a lot of lives."
Multiple people were initially in custody for questioning, and theater-goers also provided eyewitness accounts to investigators.
Juan Sanchez was at the theater to watch "The Hobbit" and described the scene inside.
"Somebody came in and just grabbed their family and started saying that somebody was shooting in the lobby, so we just got out stuff together and went out the back door and came around, and that's when the cops showed up," Sanchez said.
One family who was at the Mayan to see "Twilight" said their truck took four shots from the shooter. They had to leave their vehicle at the theater overnight as authorities conducted their investigation.
Police shut down some of the lanes of Southwest Military Drive near the theater, including on-ramps and off-ramps from the interstate, until just past midnight.
Source: http://www.kens5.com/news/Shooter-stopped-Off-duty-officer-halts-gunman-in-theater-lobby-183769891.html