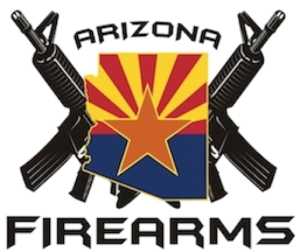 Thank you for choosing us to help you with your firearm transfer.
Please select which location you would like to pick up from, then fill out the request form.
All firearm transfers must come from a dealer with a Federal Firearms License (FFL).  
IF YOU BUY FROM A PRIVATE PARTY THEY MUST TAKE THE FIREARM
TO A LICENSED DEALER WHO CAN THEN TRANSFER TO ARIZONA FIREARMS
**CLASS 3 TRANSFERS**
IF TRANSFERRING A CLASS 3 ITEM, IT MUST BE DONE
THROUGH THE GILBERT STORE
.
Our current rates for firearm transfer are as follows:
New firearms that we offer for sale.  $30.00
Used firearms or firearms that we do not offer for sale.  $20.00
For each additional firearm transferred at the same time.  $5.00
Class 3 transfers are $75.00per NFA item